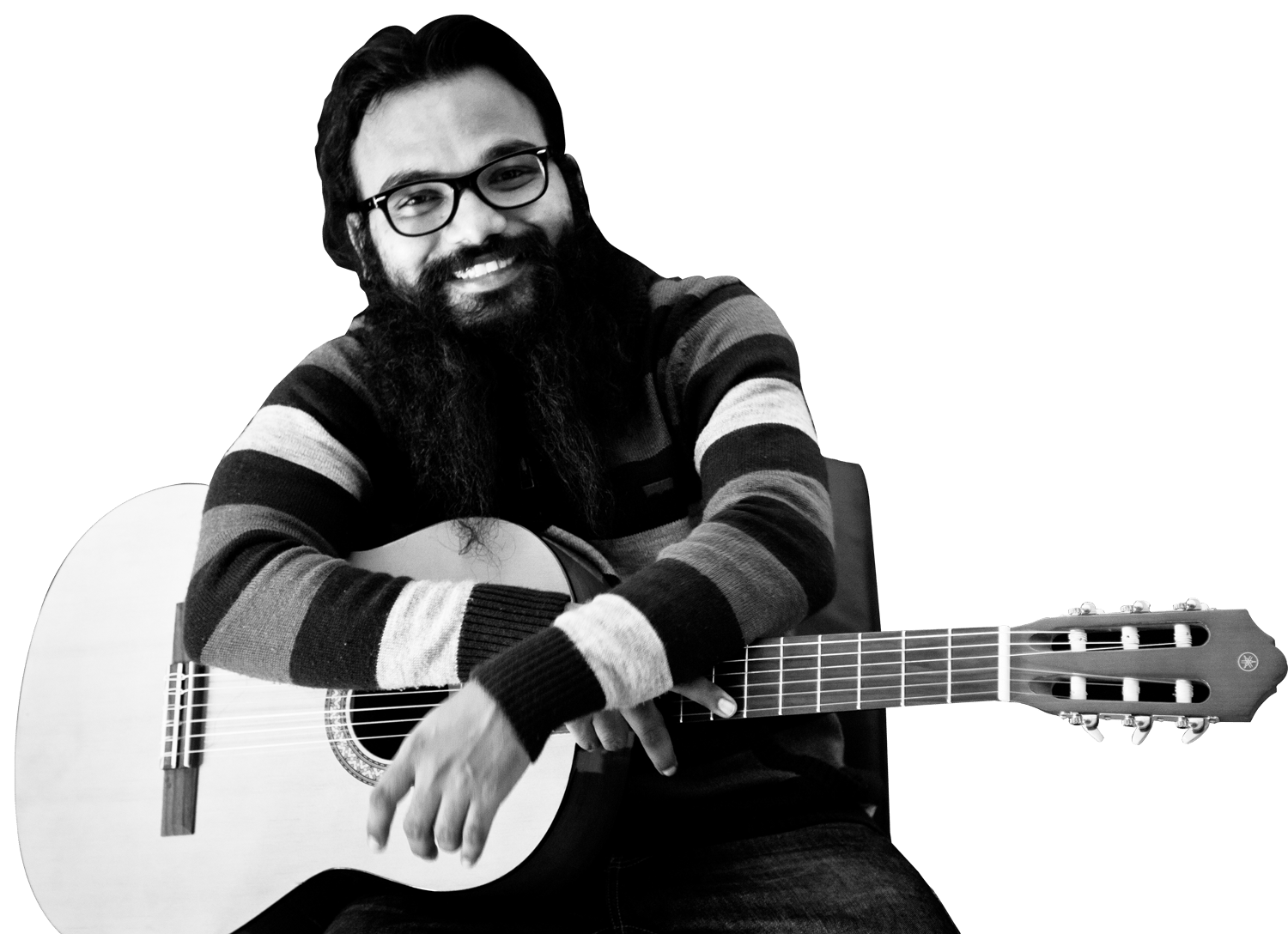 John K Joseph
Founding Director and CEO of TSOR- Hyderabad.
Though John did Engineering in the EEE branch from VNRVJIET, his heart was always on music and that was why he was part of the college band Crescendo as a guitarist. A self-taught musician, he has great passion for music right from his childhood. A certified musician from Trinity college, London.

John founded The School of Rock (TSOR) in the year 2008. Interestingly, the name of the institute is inspired from the Hollywood movie which speaks on the same theme and a musical blockbuster.
TSOR Music Academy has trained many young musicians in the city and later expanded to Jam Studio, Sonics and Music Production House.
John K Joseph has adorns many hats such as
Music teacher
Multi-instrumental player
Singer and Songwriter
Composer
Sound Engineer
It is not easy to excel in such multiple musical aspects and John has done a fabulous job and still continuing to do so.
John has also worked as a sound engineer for many bands and events in and around the city and also a part of a worship band as a singer and guitarist.
He has been serving musicians by providing a jam room, sonics services, and music production facilities.
As a teacher, John helped passionate young minds by providing the right music education and the right path to a musical career. Many students got trained under him for Trinity and ABRSM examinations.
John has performed in various venues such as college fests namely Sarang IIT Madras, IIT Hyderabad and local engineering colleges and few star hotels in the city.
John has also composed music for various short films, documentaries, independent films, jingles and music videos as well.
He worked as a music director for two Telugu feature films that are yet to be released.
John has over 12 years of experience in music teaching and performing and is gifted with unique vocals and his idea of composing is quite different in itself.
His influences include Classic Rock, Hard Rock, Folk, Reggae and many more.